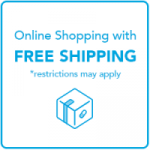 Click Here to Order Your Pet's Med
VetSource is excited to announce some great changes to their shipping rates. They now have many free shipping options available for our clients.
All products set to AutoShip, all single-dose RemindMeSM subscriptions, all food, and all orders over $49 qualify for free shipping!
For more information call our office at 903-923-0500 or email us appointment@allcypressvet.com.